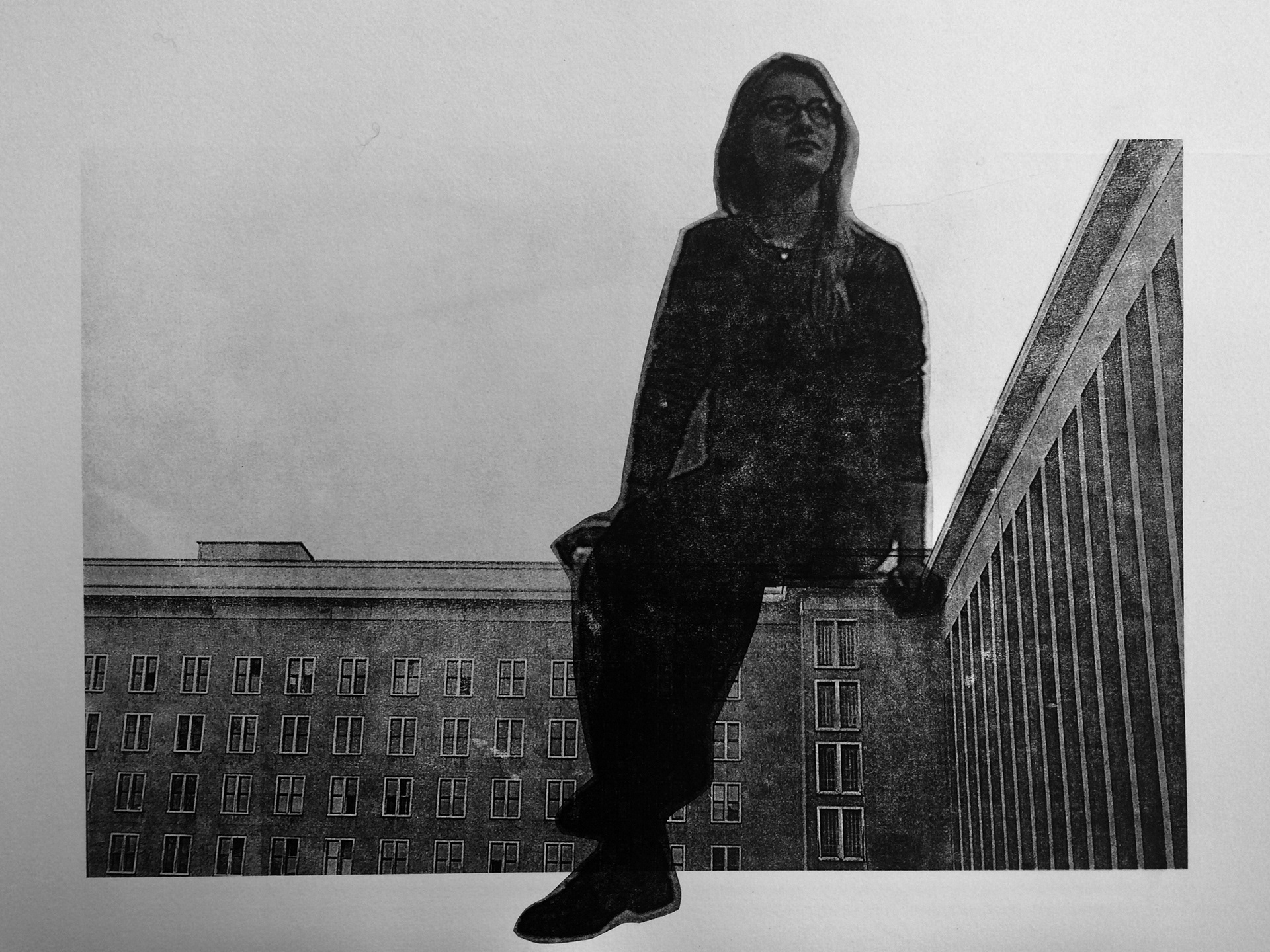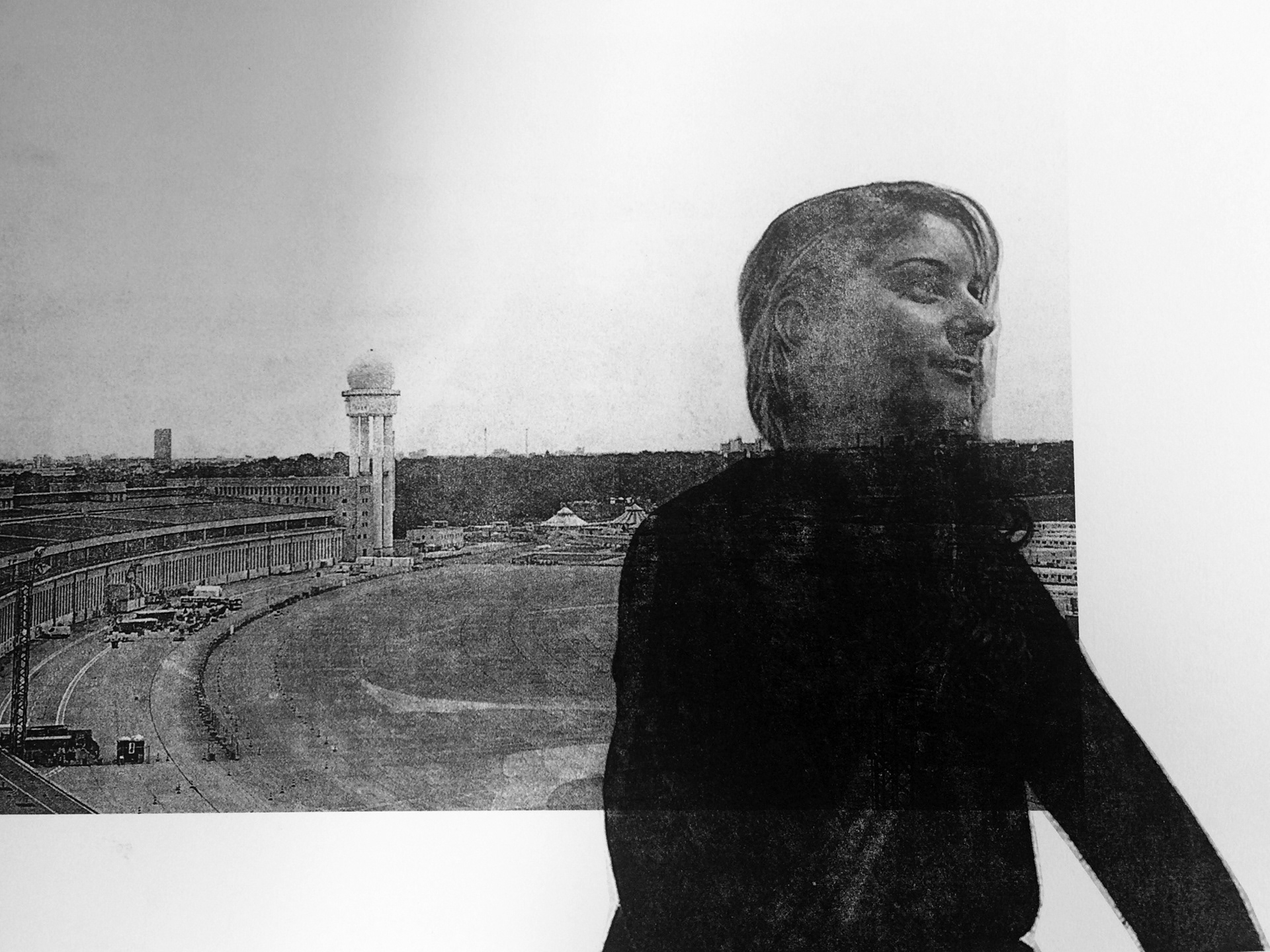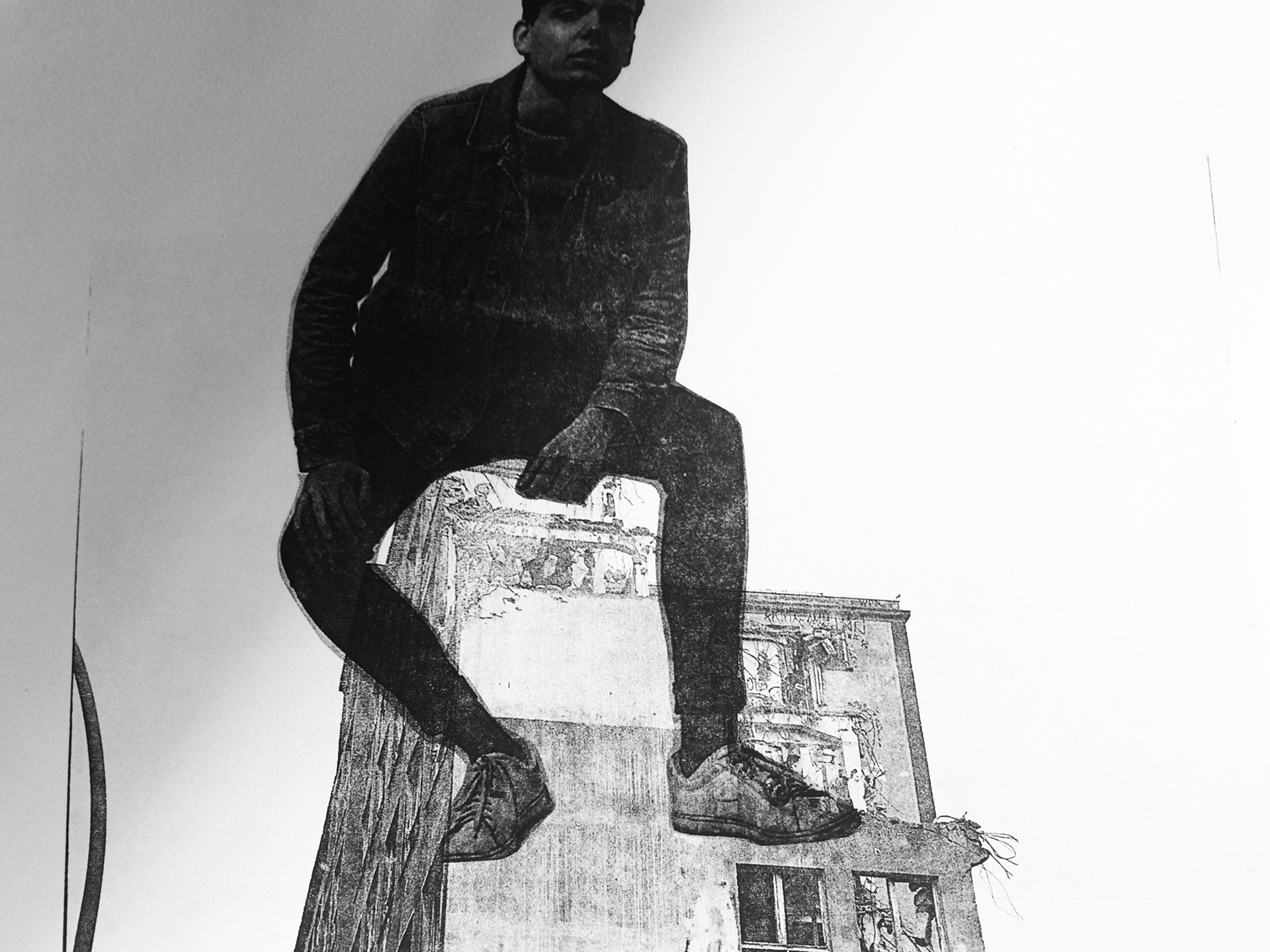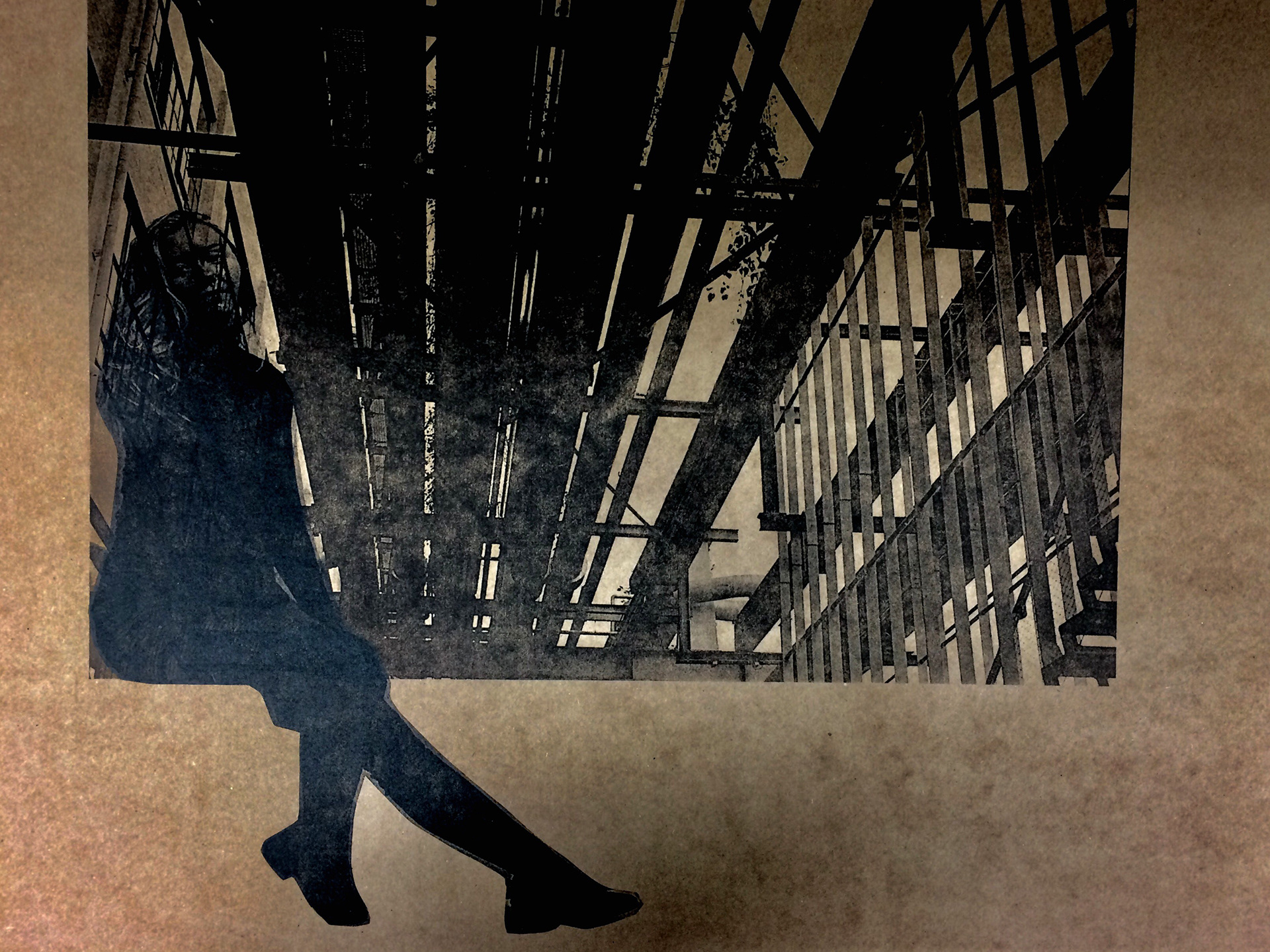 I made these collages by citrus printing. First, I printed the background and then I printed these portraits on top. Both are originally analog pictures.
The concept was to combine architecture and portraits, both subjects I photograph a lot. I wanted them to interact in a way, so they would become one image.
Below are the citrusprints and also the collages I made with the originals, presented at the assessments. I used three different kinds of paper.